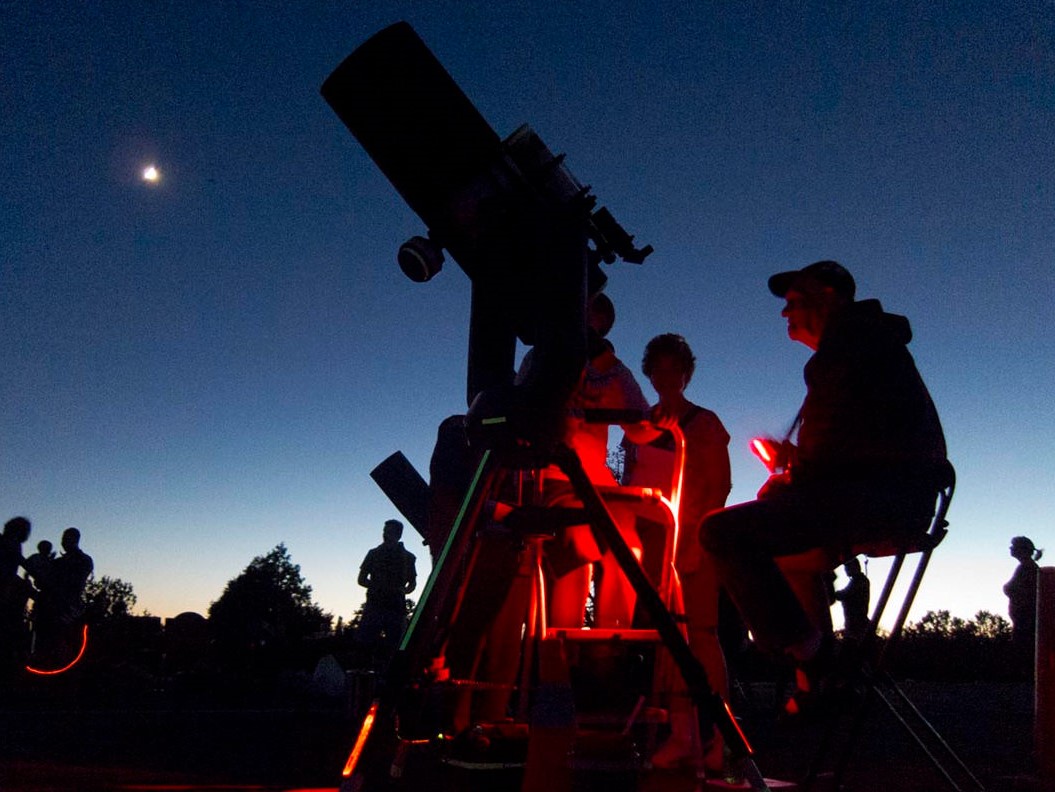 Open to Public
Type: Star Party
Keywords: Paramount Park Public Star Party
Held on: Oct 08, 2021 (Fri) at 06:00 PM to Oct 08, 2021 (Fri) at 11:59 PM
Sunset Times:
Official at 06:34 PM
Civil at 07:05 PM
Nautical at 07:41 PM
Astronomical at 08:17 PM
Location: 15300 8th Ave NE, Shoreline, WA 98155
Event Coordinator: Aaron Yoon (he/him)
After well over a year since our last gathering, please join us on Friday, October 8th for the return of the Paramount Park Star Party in nearby Shoreline! (As always, this event is weather dependent so please check back)
We will have an opportunity to catch Jupiter's Great Red Spot, Saturn, as well as dark skies for Deep Sky Objects.
We hope you can join us again or for the first time! (Don't forget to bring a red light headlamp if you have one available)
Map
Latitude 47.7402458, Longitude -122.3198314
More Information
Please join us for an evening of learning about the universe by observing interesting astronomical objects, including the moon, constellations, planets, and stars. Guests and members are encouraged to bring their telescopes and binoculars if available and SAS volunteers will provide additional telescopes and binoculars for all to enjoy. Participants might want to bring their favorite cell phone sky app or a sky map from www.skymaps.com , but these helps are not required. Dress warmly.
Paramount Park features great sightlines and relatively dark skies for both planetary and deep sky options.
Paramont Park, officially named Paramount School Park, is located at 15300 8th Ave NE in Shoreline. Be careful as there is a similarly named Paramount Open Space nearby. There is both a parking lot and ample street parking.
Questions? Contact Aaron at president@seattleastro.org