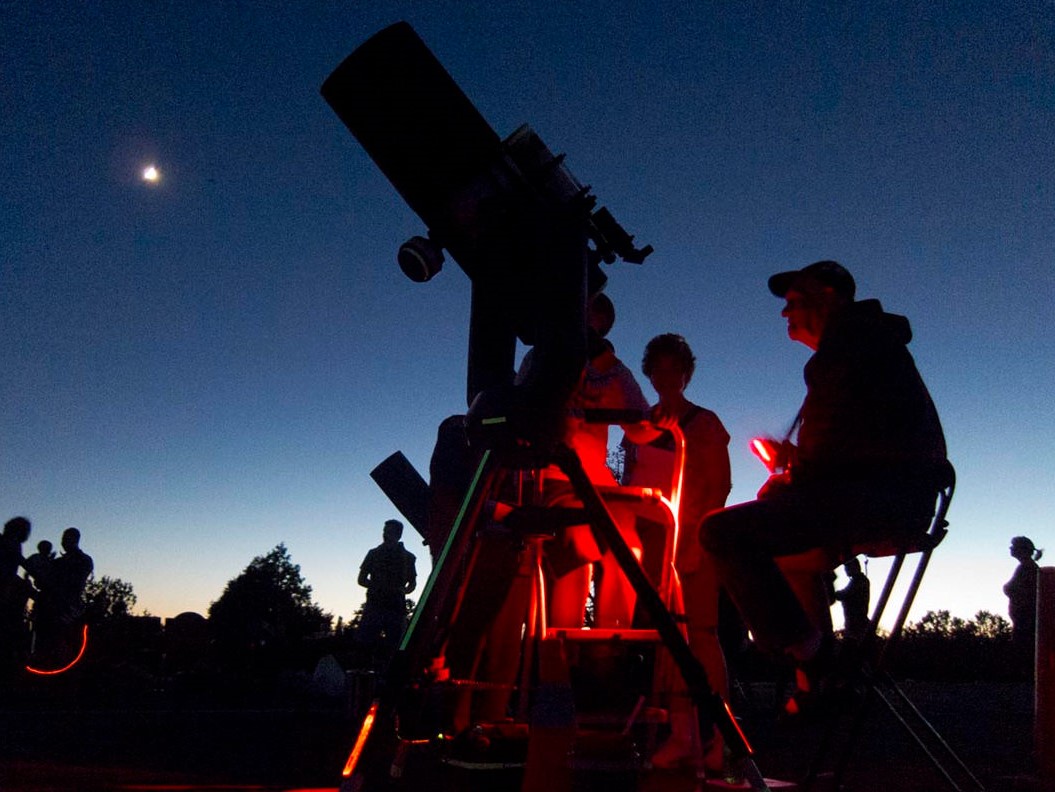 Open to Public
Type: Star Party
Held on: Jan 24, 2014 (Fri) at 05:00 PM to Jan 25, 2014 (Sat) at 05:00 AM
Sunset Times:
Official at 04:58 PM
Civil at 05:31 PM
Nautical at 06:09 PM
Astronomical at 06:45 PM
Location: 47.680880, -122.341411
Event Coordinator: David W. Ingram
In an attempt to view and photograph SN2014j, we are organizing an informal "members' only" observing event.
We will set up equipment beginning about 5PM and astro imagers (not campers) are welcome until dawn Saturday morning.
This is a unique opportunity and it is imperative that we all demonstrate good citizenship and respect. Please conduct yourselves accordingly, especially toward Snoqualmie law enforcement and any other DNR or Snoqualmie city employee we might meet.

Please contact the keymaster and let him know you are there and that you are displaying a current Washington state Discovery Pass per the overriding DNR agreements. Thank you in advance for your cooperation.
Map
Latitude 47.68088, Longitude -122.341411
There are no notes for this event.
Announcements
over 7 years ago

Impromptu Members Only Star Party at SPP —
In an attempt to view and photograph SN2014j, I have sent out "last minute" notices to Washington Department of Natural Resources (DNR), city of Snoqualmie Parks and Snoqualmie Police that astro imagers will be present at the DNR Trailhead parking lot this evening.

This is only being advertised to Seattle Astronomical Society (SAS) and Boeing Employees' Astronomical Society BEAS members and to the UW League of Astronomers. So consider this an informal "members' only" event.

We will set up equipment beginning about 5PM and astro imagers (not campers) are welcome until dawnSaturday morning.
This is a unique opportunity and it is imperative that we all demonstrate good citizenship and respect. Please conduct yourselves accordingly, especially toward Snoqualmie law enforcement and any other DNR or Snoqualmie city employee we might meet. Our societies' collective reputations are on display to these gracious folks.

I will be on site from 5 until midnight so please look me up and let me know you are there and that you are displaying a current Washington state Discovery Pass per the overriding DNR agreements.

Thank you in advance for your cooperation.

David W. Ingram
SAS / SPP Key master